~
Here is a list of my top 10 favorite things from Wppi.
1.) My wonderful roommate Pamela of
Pamela Marie Photography
.
We stayed up to 1 or 2am almost every night talking about photography, our businesses, our struggles, our goals the classes we went to and wedding albums J. Thank-you Pamela for being my roommate and letting me tag along with you as you interviewed and we ooohed and aaahed over all the different album companies with all your thorough questions you did all the work for me :)
2.)
Canon
Wedding
Canon sponsored a mock wedding shoot by the top photographers in the world. That was a blast! It was funny, it was packed with information and it even made me cry when the wedding couple actually renewed their vows before us all. And Then surprised his beautiful wife and iced her with some bling bling… Oh yeah!... and the hor dourves….. don't mind if I do.. Who doesn't love hor dourves. I am fascinated by miniature things. That includes food.
3.) Meeting up with my Inland Empire lady photogs, we have a group we just formed. Women photographers in the inland empire. We went to classes together and drinks together at Rouge lounge inside the MGM…these ladies rock!
April
Me
Patrice
Gina
Jo
4.) Meeting the extraordinary
Gene Higa
… Gene is a destination wedding photographer. He's traveled many countries shooting some of the most amazing locations in the world. He was very sweet and it was so nice talking with him at a party.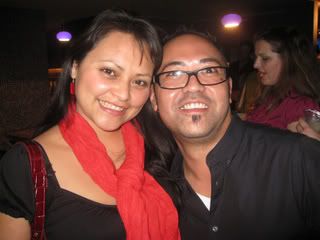 5.) Becker's Party at the
Palms Real World suite
. The 2,900 square foot palm suite was packed with photographers from all over the United states and Australia even. I met many new photographers and reunited with 2 previous photographers I had met almost 8 years ago in Canada Mike Colon and David Beckstead. I abosolutely love David Beckstead's photography, he makes me fall in love all over again with wedding photography every time I see his work. & Mike Colon has since become what some people call the prince of wedding photography.
the view was amazing from every window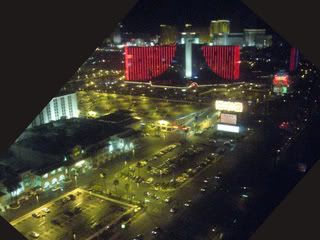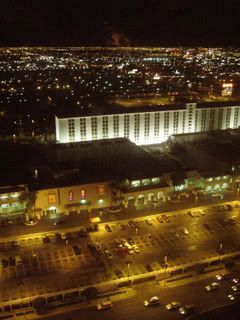 People hanging out on the bathtub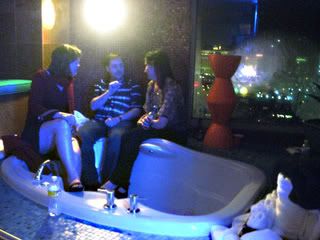 6.)Project work flow class with Jullienne Kost the lightroom and photoshop guru. How do you make a photoshop class entertaining? Jullienne did with Her techi jokes that were cracking us up and kept us awake till 10:30pm. She's an excellent teacher and I learned many shortcuts, tools I'm excited to get some editing done. If you are interested in learning more about photoshop I recommend her books and tutorials.
7.)Twitter… it was super easy staying connected with many friends and meeting new ones via twitter.
8.)Meeting Mr.
David Newey photographer
from LA, he shared many insider secrets with me. He's been in the photography industry over 55 years. He shared so much wisdom and knowledge with me. Mr. Newey thank-you for your generosity and the open hearted dinner conversation. I wish you much success in you secret project.
9.)Sea bass at Diegos. Don't judge me for eating sea bass I know its bad. But I only eat it once a year at the most, I promise. it is my favorite… Dinner at Diego's was awesome. Its inside the MGM grand and I highly recommend it. I loved the ambiance the chips with 3 different salsas and exotic spices… what a treat.
10.) The trade show. Oh my goodness I thought my head would explode from the information overload….with so many vendors... looking at prints, albums, camera equipment, canvas prints, cute tiny weeny miniature wedding albums, websites, ect… I know I get too excited over this stuff. Thank-you Wppi for a excellent convention! ;) I'm glad to be home.
P.s I couldn't't keep this list at 10 because I have to mention the lovely
Elizabeth Messina
who gave me a pack of film…& reminded me of why its been so hard to say goodbye to it and inspired me to pick up my film camera again. Which I will be doing.
Becker and Jasmine Star..
She's so sweet...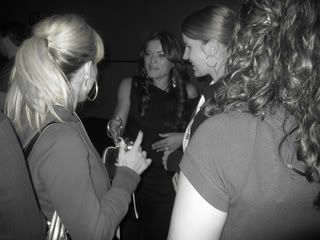 Here is the pool I didnt get to go to :(
I will be back and hang out there next time :)