No he's not sad...he just has a hard time letting his guard down and doesn't appreciate it when I make him lye down in a public place. He rather be barking at complete strangers, lying down is a submissive position and he didn't appreciate me making him stay or sit he wanted to run around and scope the place out. After I got a couple good pictures of him, I let him do his doggy thang....
I had so much fun taking Bowie out for a photo shoot I decided to take Jonze yesterday, We had a great time. After a while Jonze started to relax. I love my dogies so much, they bring so much love, laughter to my life.
ready to pounce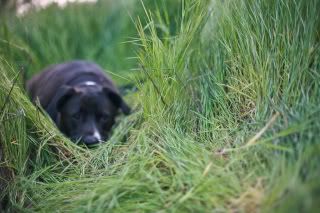 awwwe a smile
Not happy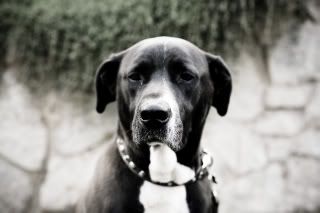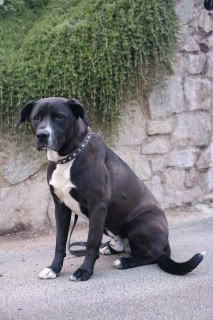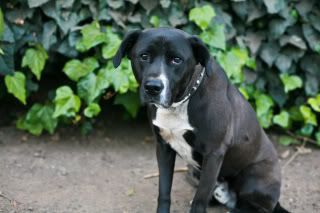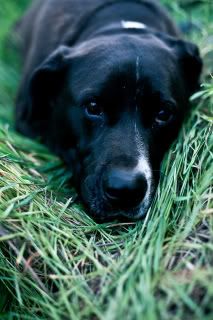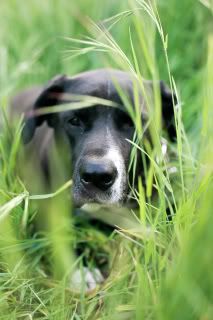 Watch out Dog World magazine, I have your new cover model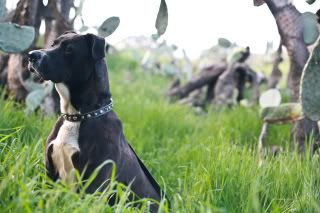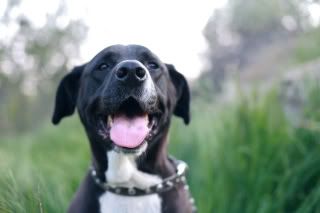 In case you are wondering Jonze is a pitt bull/lab mix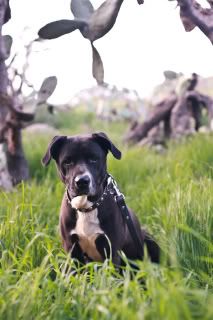 is it me or is he just not the most handsome dog ever!
What a good boy, good dog Jonze