~
Hi my name is Lucy and I have destination addiction ...I have relapsed. Yup, Ive relapsed for a while now and have not been wanting to take a good look in the mirror at what I'm doing.
What is destination addiction? Its a state of mind I get in. When I feel like my happiness is somewhere else. Its when I live in the constant state of "if only"
if only I where 20lbs lighter, if only I weren't so busy right now, if only I had more money, if only I had more time to spend with my family and friends, if only I exercised every day, if only I was kinder, more compassionate, if only, if only, if only...I would be happier. My life would be better. From time to time I get into this state of mind. Today I woke up and decided to be happy with my life as it is.
all of it.
today's quote:
"Every path has its
puddle"
~ Proverb
What's your definition of happiness? What makes a
moment happy? What makes a day a good day?
& a picture because I love photography I think blog posts are better with a picture...fall is coming and I love sunsets during this time of year~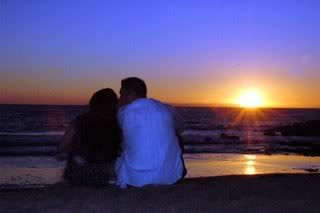 view my
portfolio
contact me at lucia((at))luciaphotography.com
Woodhaven country club wedding| Wilson Creek Winery Wedding| Los Willos Wedding Photographer| Temecula Wedding Photographer| Palm Desert Wedding Photographer| Weins Family Cellars Wedding| Whispering Oaks Terrace Wedding| Pala, Ca Wedding Photographer| Westin Mission Hills Resort and Spa Wedding| Rancho Mirage Wedding Photographer| Villa Royale Inn Wedding| Palm Springs Wedding Photographer|Ville De Amor Wedding Photographer| Veceroy Palm Springs Wedding Photographer|The Willos Palm Springs Wedding Photographer|The Castle band Wedding Photography| Temeku Hills Wedding photography|Temecula Creek Inn Wedding Photos| Sunset Ranch Wedding Pictures| Sun City Palm Desert Wedding